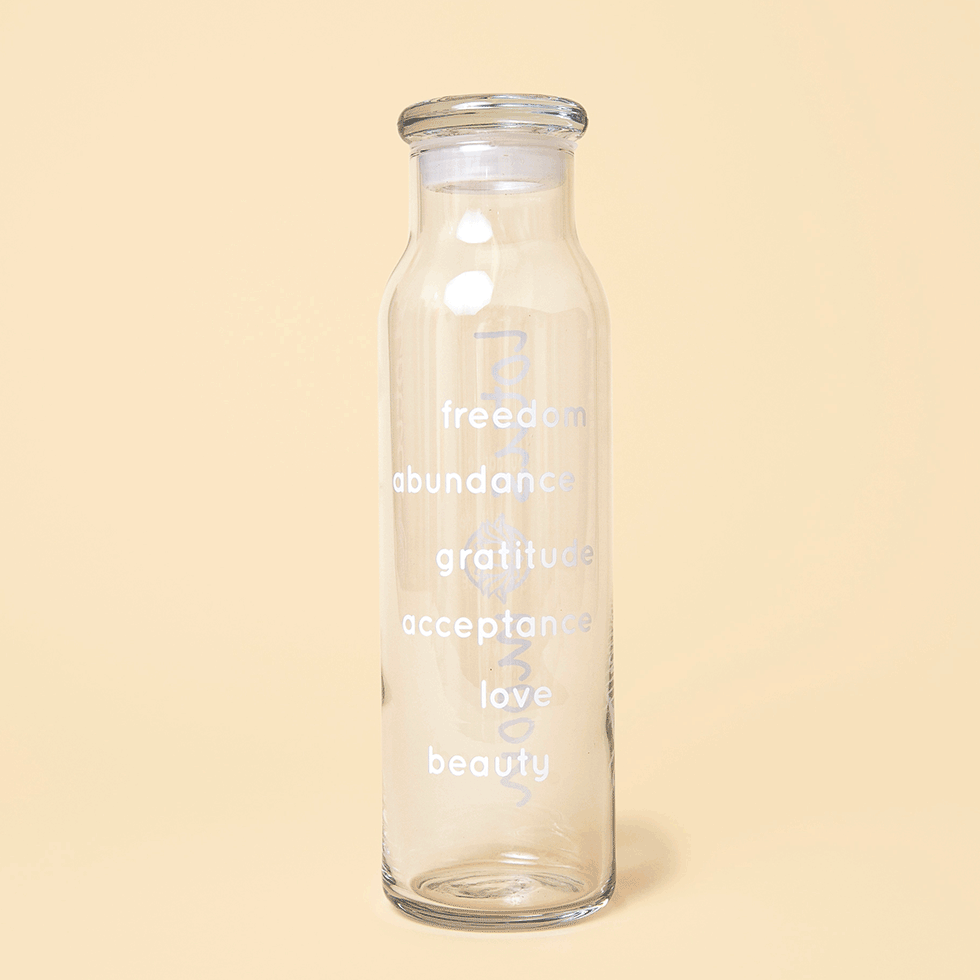 Glass Water Bottle - 22 oz
I always believed in the power of our thoughts, so when read about the research by Masaru Emoto years ago, I wanted to create a way to apply it to my life. 
Here it is.
A powerful way to enjoy every sip of water we deliver to our body.

Our new 22 oz glass water bottles have powerful thoughts written on them: freedom, abundance, gratitude, acceptance, love, beauty.
With every sip we absorb this vibration.
Masaru Emoto is an internationally renowned Japanese researcher who has gained worldwide acclaim. Emoto's research visually captured the structure of water at the moment of freezing, and through high-speed photography he has shown the direct consequences of destructive thoughts and the thoughts of love and appreciation of the formation of water crystals.
The revelation that our thoughts can influence water has profound implications for our health and the well-being of the planet.
Cheers!