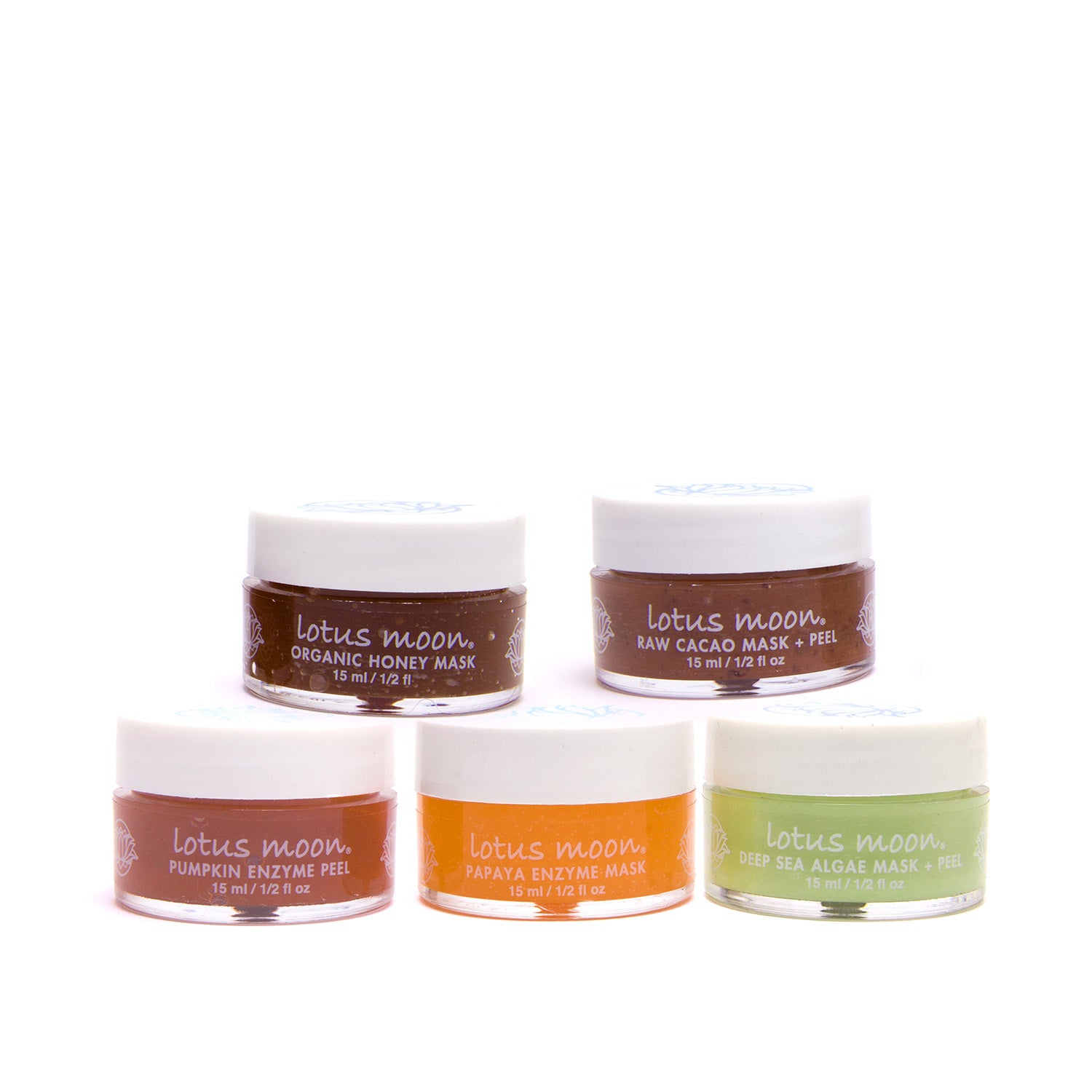 ⭐️⭐️⭐️⭐️⭐️ "This is a great mask. With very sensitive skin, I need to be careful, but this just feels soothing and makes my skin feel clean and soft. Love it- have purchased multiple times." - Mary Ann C.
Can't decide which mask is right for you?
Give our sampler a try.
When purchased separately = $82
The 5-piece sampler includes:
Honey Mask - 1/2 oz
Cacao Mousse Refining Mask (formerly Raw Cacao) - 1/2 oz
Brightening Algae Mask (Deep Sea Algae)- 1/2 oz
Pumpkin Enzyme Peel - 1/2 oz
Papaya Enzyme Mask - 1/2 oz
Each jar is enough for approximately 2-3 applications.
Samples are designed to give you an idea of the texture, scent and skin compatibility, in addition allowing you to test for any sensitivities you may have to any of the ingredients.

Our 5-piece Mask Sampler is a great way to find the right mask for your skin type.
These are refillable, making them great for travel!
When purchased separately = $82
The key to using masks with active ingredients and actually getting benefits from them is consistency.
The Honey Mask is a must for ALL skin types.