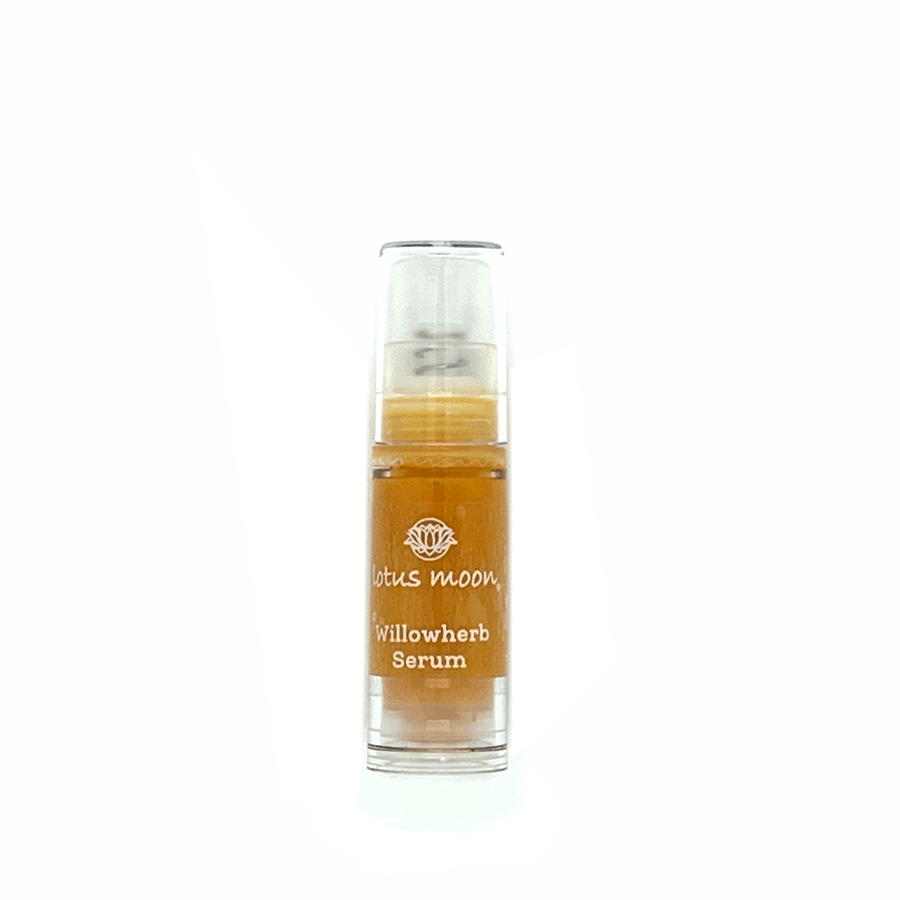 (DELUXE SAMPLE) Willowherb Serum - 5ml
This is a deluxe size 5 ml sample with enough for approximately 3-5 uses.

This is approximately 1/5 the amount of the full size Willowherb Serum.
These new airless pumps allow you to refill once it's empty. Great for traveling!
Samples are designed to give you an idea of the texture, scent and skin compatibility, in addition allowing you to test for any sensitivities you may have to any of the ingredients.