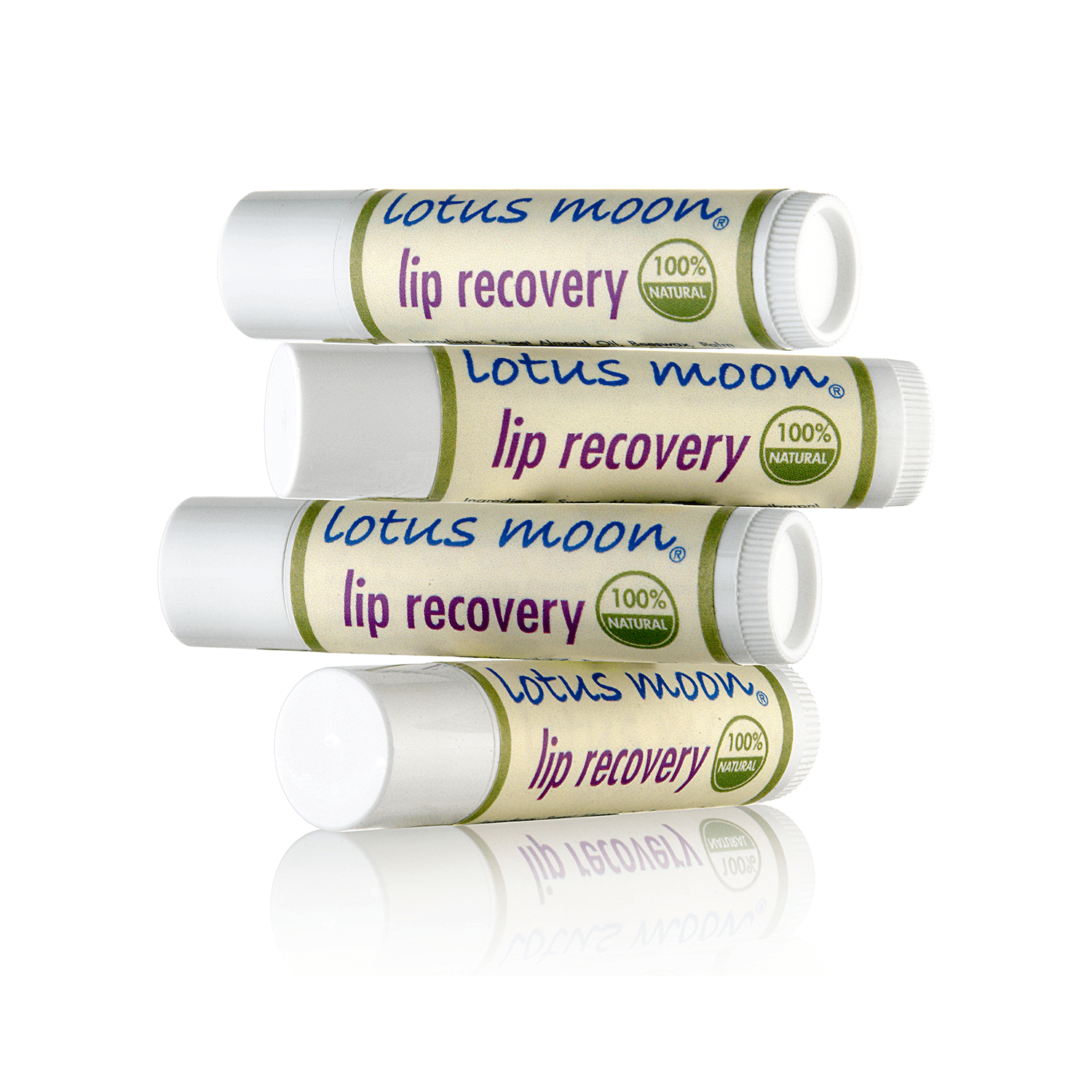 ⭐️⭐️⭐️⭐️⭐️ "If someone were to ask me what is the one thing you'd take along if you were to be stranded on a desert island, it would be this! True. This is the perfect lip balm." - Kate, Lotus Moon customer
THE ONLY LIP BALM YOU NEED!

Treat your lips right with this 100% all natural moisturizing lip treatment that will help to keep your lips soft and kissable.
Using moisture-rich ingredients containing antioxidants and essential fatty acids, LIP RECOVERY helps protect and nourish your lips.
Shea Butter – has the ability to moisturize and retain the elasticity of the skin; moisturizes the lips.
Coconut Oil - moisturizing and healing; protects and conditions skin which has been damaged by the sun and wind.
Jojoba Oil – reduces transepidermal water loss, providing the skin with suppleness and softness. Highly lubricating and anti-oxidative oil, good on inflamed skins and contains a waxy substance that mimics collagen, one of the best oils for providing a barrier to water loss on the skin.
Rosehips Oil -  a rich source of omega-3 and omega-6 fatty acids, is high in gamma linoliec acid (GLA) and vitamin C. For this reason, it's great for dry skin because it helps make the skin feel softer and smoother, reduce roughness, cracking and irritation.
Apply to lips as often as needed.
*Sunflower (Helianthus annuus) Oil, *Castor Oil, Candellila Wax, *Coconut (Cocos nucifera) Oil, *Jojoba (Simmondsia chinensis) Oil, *Shea (Butyrospermum parkii) Butter, Polyhydroxystearic Acid, *Olive (Olea europea) Oil, *Rosehip (Rosa canina) Seed Oil, Tocopherol, *Neem (Azadirachta indica) Seed Oil, *Rosemary (Rosmarinus officinalis) Extract, Pomegranate extract. *from organic farming