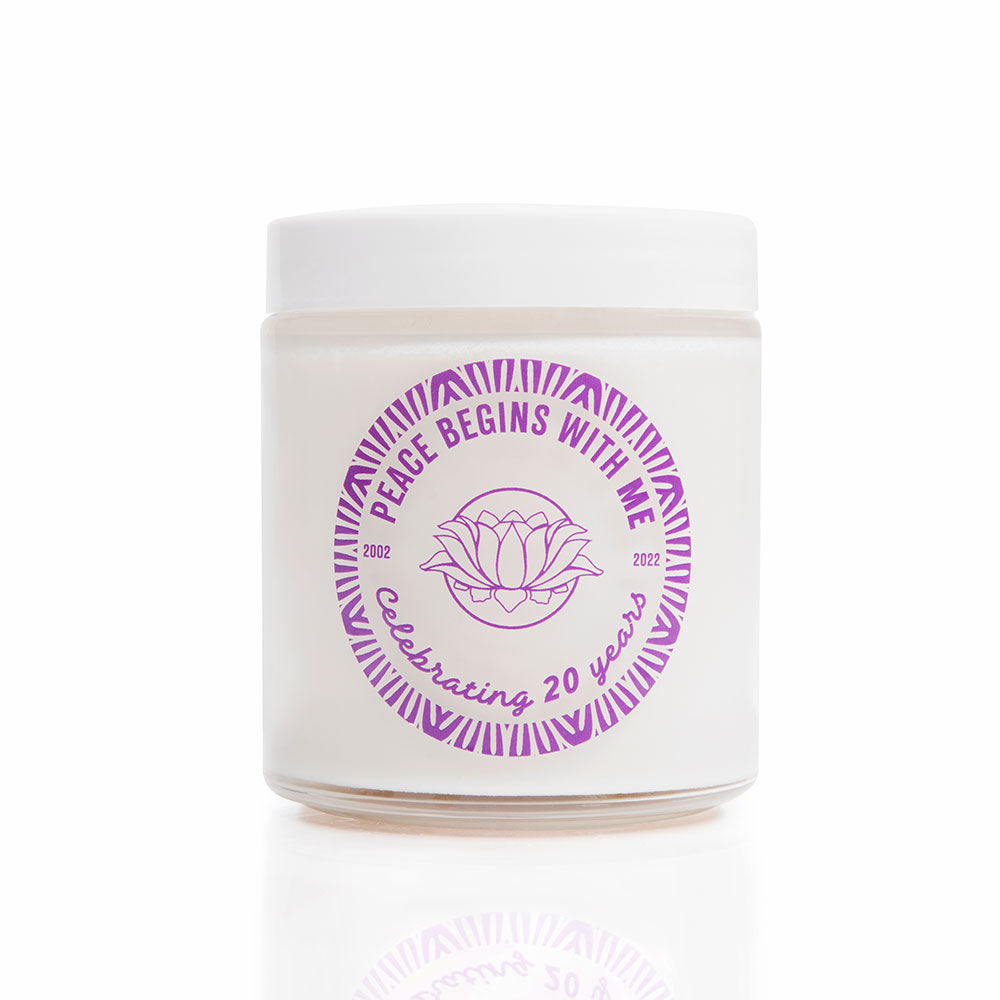 Peace Begins With Me Candle
Celebrating 20 Years with Symbol of Peace with this limited-edition candle.
This commemorative candle uses 100% coconut-based wax, blended with essential oils of lavender, geranium, ho wood, and ylang ylang, designed to relax the body mentally and emotionally.
It is hand-poured and reiki-attuned.
It includes crushed rose petals, a symbol of love, and topped off with a citrine crystal, which is associated with positivity and optimism.
Please note: Candle does not give off a strong scent when lit.
Prior to lighting, take a deep cleansing inhale (or 2) with the candle close to your nose. That's when you smell the scent.
Size: 5oz
Burn Time:
20 Hours