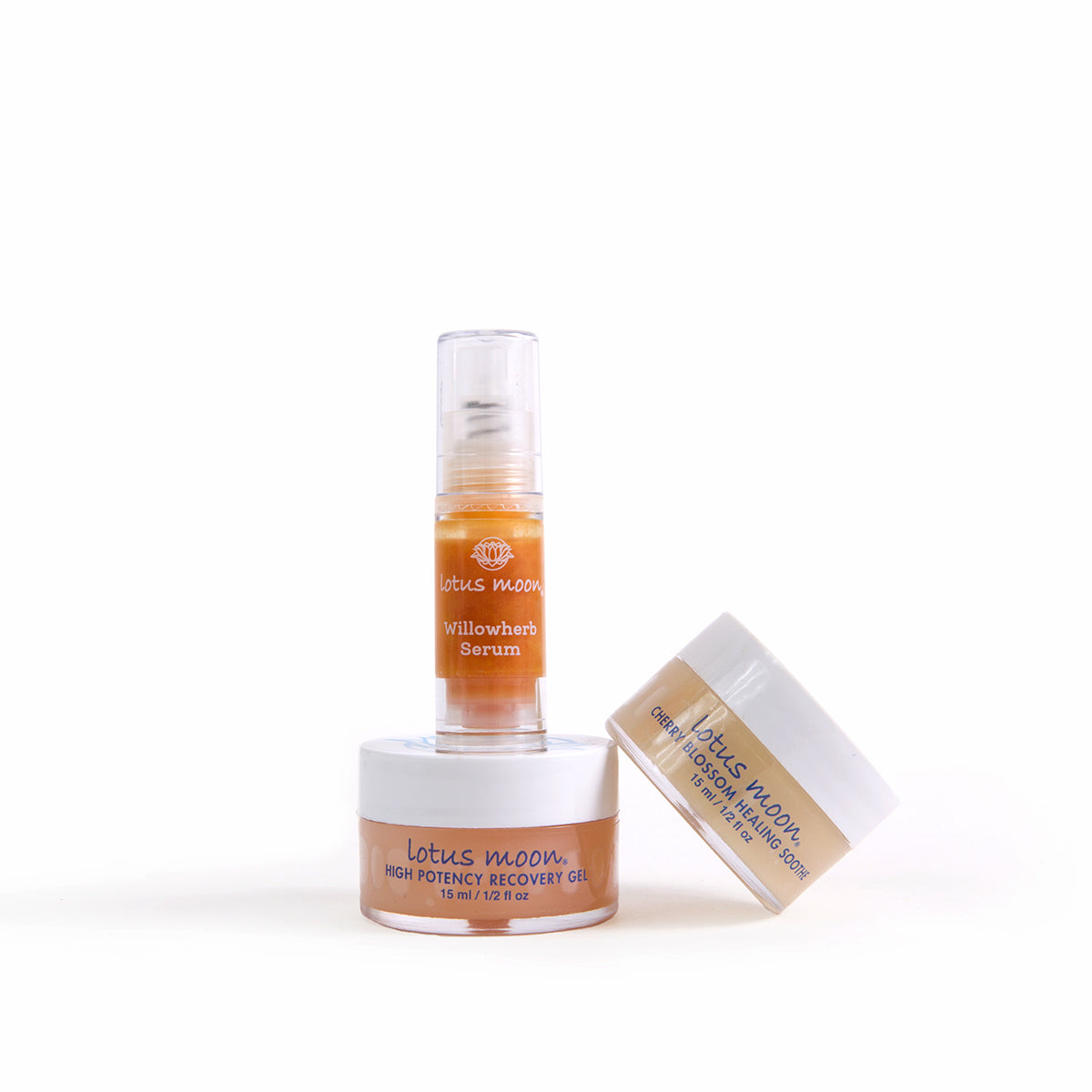 Rosacea Rescue Mini Bundle
Calm redness and irritation with this 3-piece mini bundle.
The perfect way to find out which products work best for your skin. 
This mini bundle is enough for approximately 5-10 uses.

The jars can be reused/refilled. The airless pump allows you to refill once it's empty. Great for traveling!
Samples are designed to give you an idea of the texture, scent and skin compatibility, in addition allowing you to test for any sensitivities you may have to any of the ingredients.

This bundle includes:

Willowherb Serum - 5ml
High Potency Recovery Gel - 1/2 oz (now called Peptide Hydration Water Cream)
Cherry Blossom Soothe - 1/2 oz