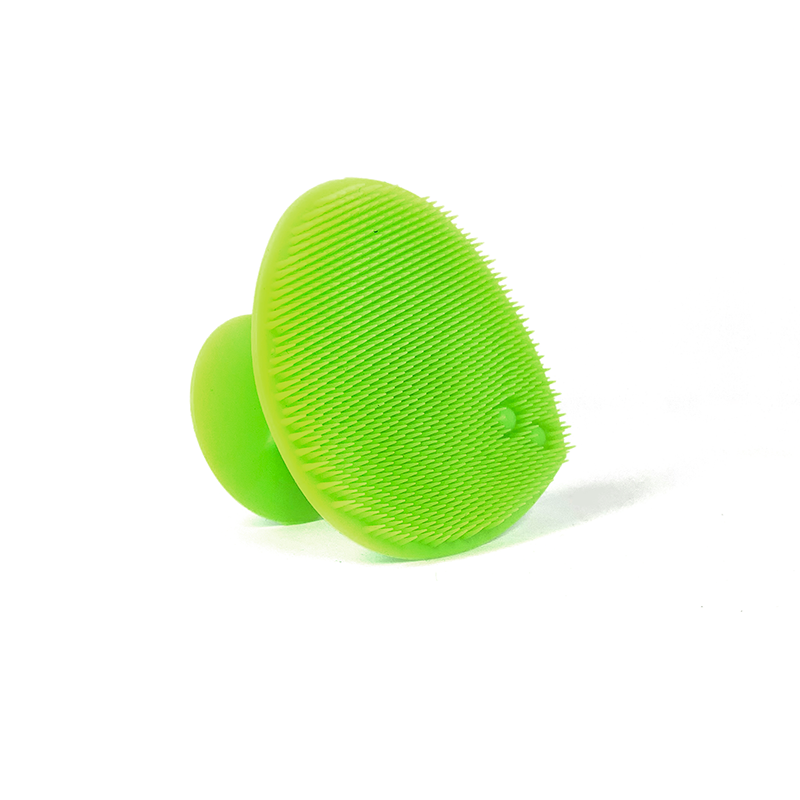 Daily exfoliation is essential to keep the dead skin cell from piling up.
This ultra-soft to the touch, extremely durable, 100% waterproof and naturally bacteria resistant silicone facial scrubber is suitable for all skin types, even the most sensitive.
While most traditional nylon facial scrubbers need to be replaced every couple of months because of bacteria buildup, silicone scrubbers are durable and never need to be replaced -- unless of course you lose it or melt it with a candle.
Unlike nylon bristles, silicone bristles are non-porous, which makes them resistant to bacterial buildup and way more hygienic than standard nylon brushes.
Our silicone facial scrubber has a convenient suction to make it easy to store in the shower and finger hole to make application a breeze.