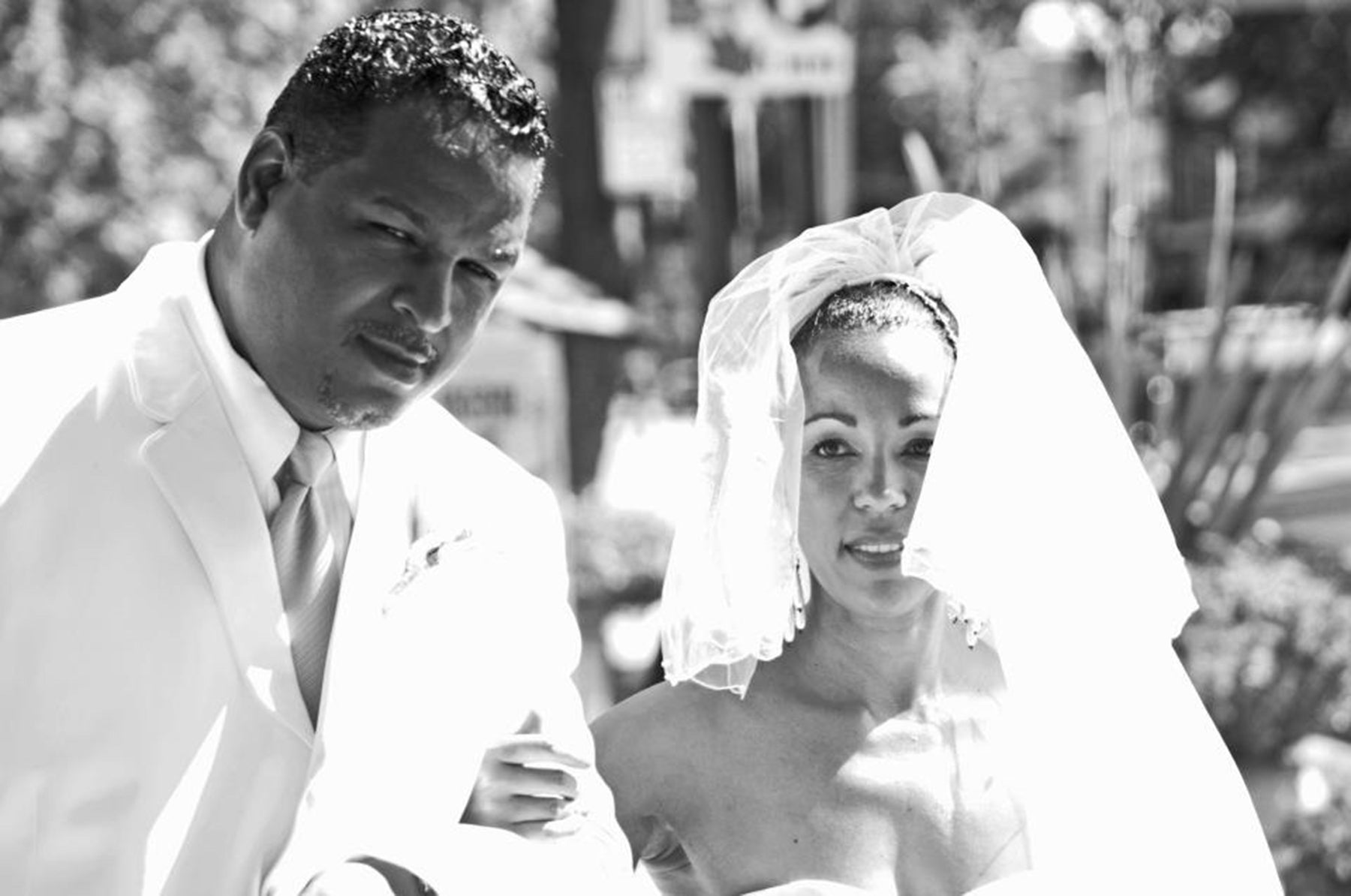 Here's My Love Story 💕
Happy Valentine's Day!
Whether you're a rockin' single, in a relationship, in a complicated relationship, engaged, or married, may you have a day filled with love and joy!
In the spirit of Valentine's Day, I thought I would share with you a little love story of mine.
Here's the story of how I met the love of my life… [I'll try to keep it short… but you know me… 😂 ]
We first "met" in college in 1983, in southern California... (but I don't remember him, but he remembers me… lol)… while I was working part time as a secretary for the head football coach...
Here's where it gets good… My soon-to-be 3rd husband…Lol… was a football player…
All of the football players would walk past my desk everyday… however, [unbeknownst to me] the head coach told the players that they were NOT to speak or look at me… that I was "off limits".
Mind you, I was 18 years old and I can remember thinking to myself "why aren't any of the football players noticing me, I'm cute right?"
It wasn't until decades later that I would find out what the coach said to them...
The head coach treated me like his daughter and was very protective of me...
That is why my husband-to-be remembered me, but I didn't remember him.
...cut to 25 years later… I'm living in Oakland, California... Enter Facebook… he found me!
But I still didn't remember him… but he knew what college I went to… and that I worked for the head football coach… and many more details… so okay… I'll engage in an online conversation.
Without knowing where each other lived… we began communicating via facebook messages… keep in mind this was in 2008…
I was busy growing my business so I didn't really have time to spend much energy or focus on a relationship… But he made sure to let me know that he had a crush on me… but how was that possible, if we never spoke? Lol… Men!
… anyway…
One day I'm driving home and I see someone who looked like him outside on the curb across the street from my apartment… I thought… NOT possible…
I drove by and looked right at him and gave him a head nod [he was staring so hard]... I said to myself… if that was him he will send me a facebook message…
Guess what?
Yep!... He did... He had been living across the street from me for 3 years!! 😱
And we had been communicating via facebook for 3 months…and never saw each other until that moment...
How can I not pay attention to THAT?!
Third time's a charm…!
I'm someone who is very much guided by spirit and this was just another confirmation that when the universe has a plan for you it is always in divine order with perfect timing… Crazy, right?
So if you ever have something you are wanting, just remember it is on its way and will be greater than you imagined. Keep trusting and believing and let your spirit guides/God/universe do the rest.
Happy Valentine's Day!
With all the love in the world,
~ Lake Louise
Founder/CEO
Lotus Moon Skin Care