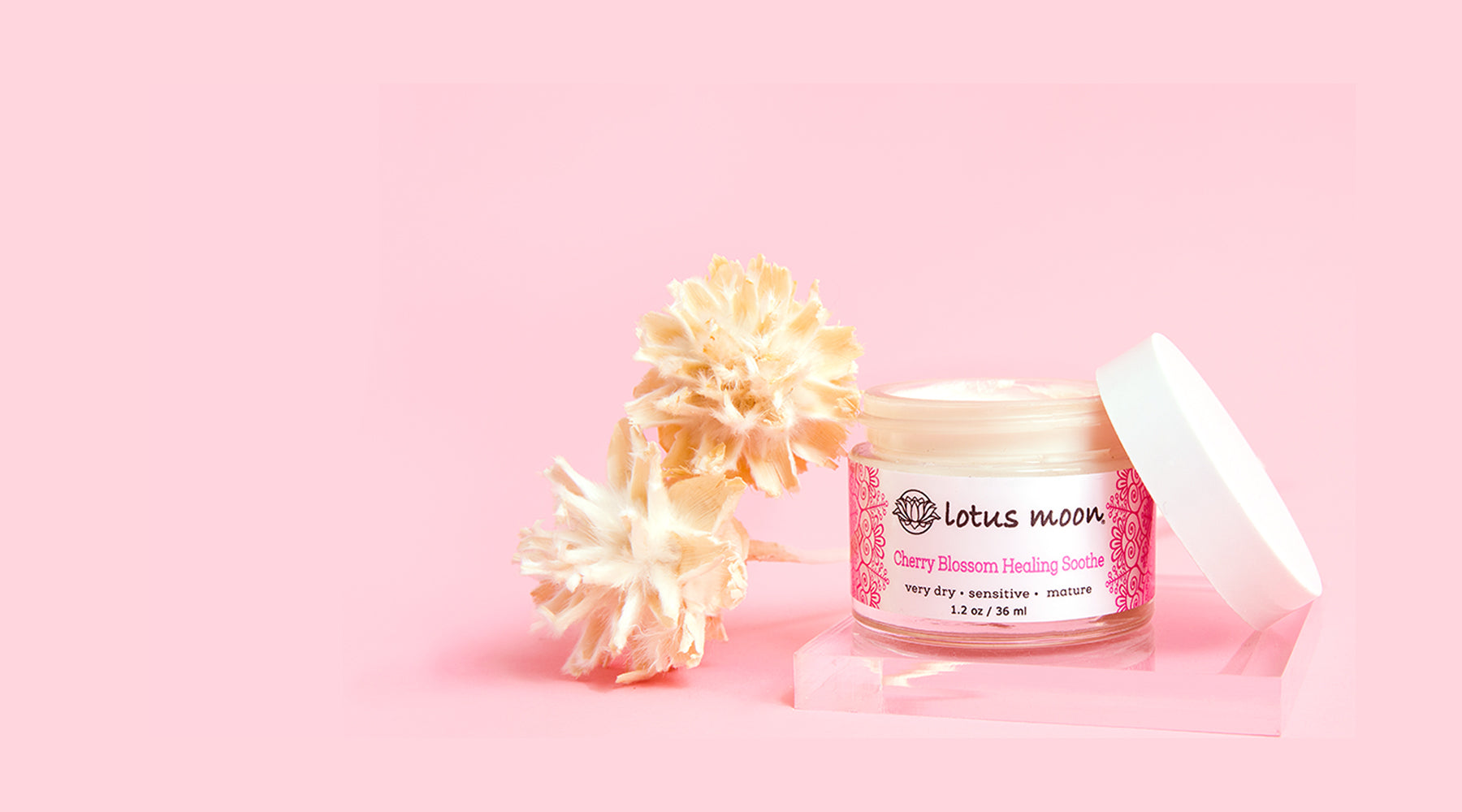 The Ultimate Multi-Tasker
If you've ever used this product you know how concentrated it is...
but...
...you might not know all of the ways to use it.
It's the ultimate multi-tasker. Made with ingredients like shea butter, sunflower, willowherb extract and rose hips fruit oils.
The calming effects of willowherb extract (not to be confused with willow bark) help reduce redness and powers this formula to help Cherry Blossom Soothe provide your skin delicious moisture and protection.
...Even better, you can use it everywhere (on the outside of the body). You can smooth this yumminess from the top of your head to the bottoms of your feet.
Buy a sample to keep handy in your desk, or purse or night stand or to share with a loved one.
8 reasons why our customers have made it our best selling product.
You can use it for:
Night Cream. Massage a little onto your face before you go to sleep.
Elbows & Knees moisturizer. Instantly soothe dry spots.
Lip balm. Dab a little on your lips to keep them soft throughout the day.
Neck Cream. Give the delicate skin on your neck extra protection.
Hand Cream. Keep your hands soft by applying before bed.
Cuticle Cream. Strengthen your cuticles and soften your fingertips at the same time.
Foot Cream. Soften the hardworking skin on the bottoms of your feet.
Dry Scalp Treatment. Apply to dry areas on scalp at night and wash hair in morning.