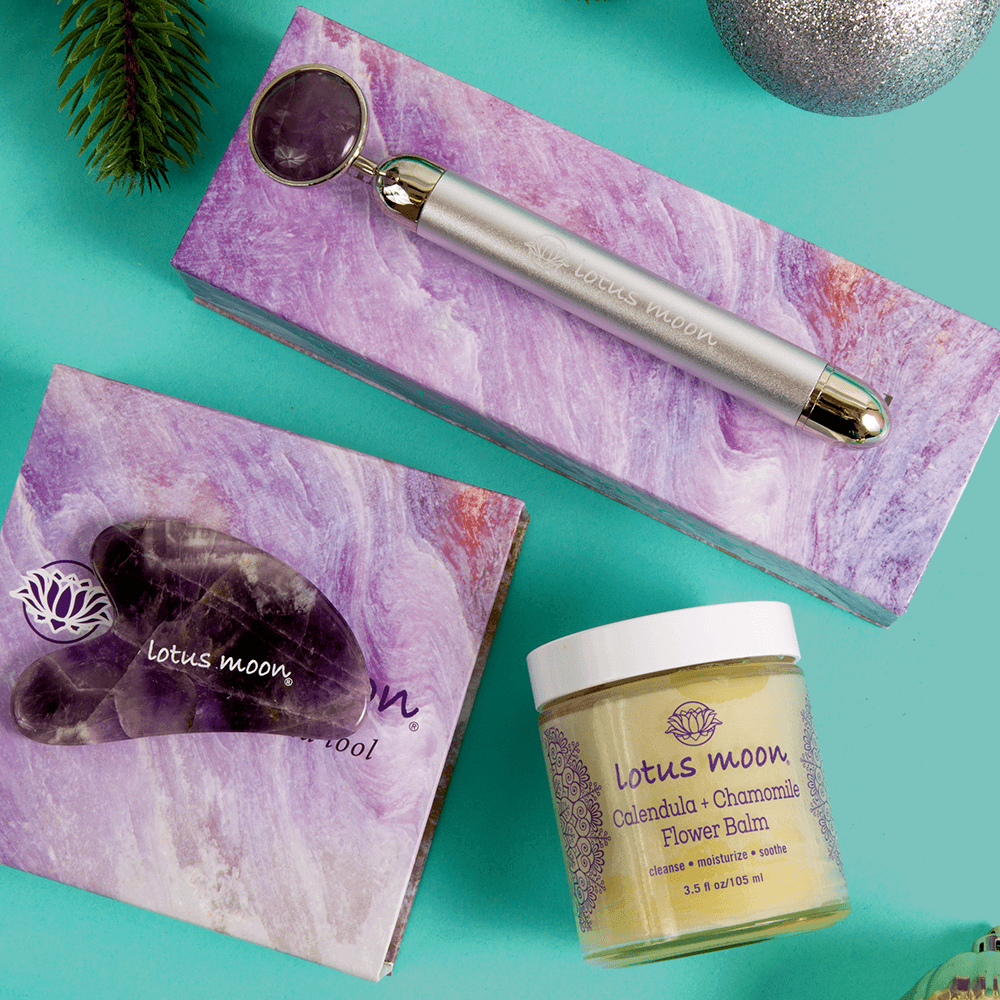 Tools of The Trade Bundle
To transform tired and puffy skin... this combination delivers!
Dull lack luster skin driving you crazy?
...then this is for you!
Bundle includes:
Amethyst Gua Sha: The benefits of using the gua sha, a traditional Chinese tool, (translation: literally means "scraping,") can increase blood flow, drain the lymphatic system, and tone complexions when moved over the skin in quick motions.
An excellent tool for maintaining firm, and healthy skin for all skin types.
Make it part of your routine to deeply nourish the skin by allowing the circulation of nutrients to its cells.
It also helps reduce skin dryness by enabling the skin to redistribute moisture, thus improving skin respiration.
Read more about how to use this tool here.
Amethyst Complexion Wand: The perfect tool to address eye puffiness and fine lines around the eye area!
This vibrating tool relaxes tense muscles for a smoother appearance.
Read more about how to use this tool here.
Calendula + Chamomile Flower Balm: A cleansing balm that easily dissolves makeup, calms and moisturizes your skin!
The perfect companion for these facial tools.
Read more about its skin benefits here.