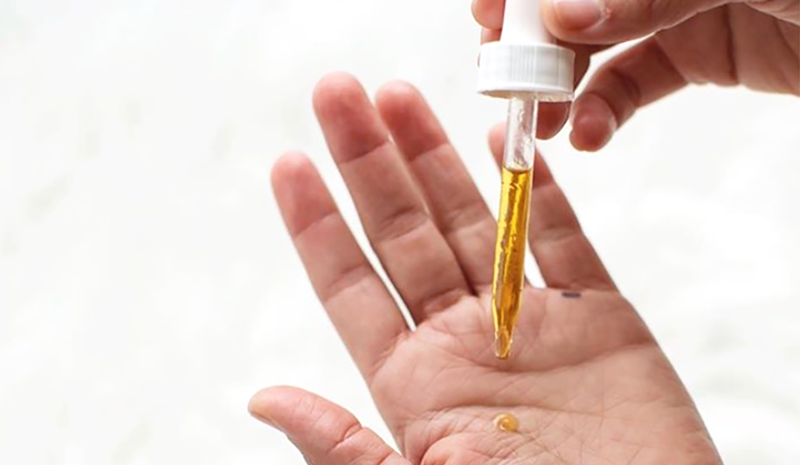 7 Reasons You Should Be Using Face Oils
Beauty oils are the unsung heroes of skincare, because they often get a bad rap. This is mostly due to lack of information or knowledge as to which oils are right for which skin type.
Based on our years of experience and the results we've seen, we believe plant oils contain powerful cell regenerative properties. When used as part of wholistic skincare routine skin can become healthy and glowing.
If you're curious about the latest, holy grail, we consider the missing step in skincare, but also hesitant because you're worried facial oils will clog your pores or make you break out, continue reading.
If you're unable to decide which beauty oil blend is right for you, consider order 5-piece Beauty Oil Sampler.
However, before we delve in, it's important to note, that both a moisturizer and facial oil are equally important when it comes to maintaining a healthy, hydrated skin. The skin needs 70% water and 30% oil to maintain its balance.
Neither a facial oil nor a moisturizer can deliver water. If they are used without hydration (toner or water), they actually create a barrier against hydration which can cause the skin to break out. An oil helps the skin retain the water that's put into it, and the moisturizer acts as the protectant against free radicals, sun, and environmental toxins.
For this reason, it is essential to spritz the skin prior to applying the beauty oil. 
High quality cold-pressed plant-based oils won't cause your skin to break out. In fact, many can actually help balance oil production and control acne. On the other hand, you want to avoid exposing your skin to cheap face oils containing petrochemicals like mineral oil or synthetic fragrance, as they are known for irritating and clogging skin.


1. BEAUTY OILS COMBAT FINE LINES
Considered an anti-aging powerhouse, Prickly Pear Oil can slow down the appearance of fine lines, due to its fatty acids and high Vitamin E content that work to help protect, firm and tighten skin. Sea Buckthorn Oil's super power is that it protects skin from UV rays, and is also wonderful at treating sun damage.
Strawberry Seed Oil, is dark green oil rich source of vitamins A, B, and E. It has many skin-loving vitamins, minerals and fatty acids vital to maintaining a healthy complexion.
Strawberry seed oil is especially rich in boron, potassium, fluorine, phosphor, magnesium, cobalt, sulphur, and calcium. It is effective in improving skin barrier function and moisture retention. (1)
This remarkable oil is one of the best sources of ellagic acid, a powerful antioxidant also found in pomegranates, red raspberries, and walnuts. The multiple skin benefits of ellagic acid are still being discovered, but one thing is very understood that adding this oil to your skincare routine can help skin retain a youthful, supple and even appearance.


2. BEAUTY OILS RELIEVE DRY SKIN
Hydrating and moisturizing plant oils can often be more effective than a cream moisturizer. Considered the richest botanical source of omega-3 fatty acids found in nature, Rosehip Seed Oil is not just a super food, but also a super moisturizer.
Another great humectant is Avocado Oil, which prevents the skin from drying which allows the skin to stay hydrated for longer.
Calendula oil, found in our Avocado + Apricot Beauty Oil, is excellent for all skin types. Valuable for treating wounds, scars, burns, inflammation and other injuries as it aids in tissue regeneration.
This oil contains natural steroid substances called sterols and are especially good for treating skin conditions like eczema or cases where the skin has been damaged by steroid abuse.


3. BEAUTY OILS PROVIDE A PROTECTIVE BARRIER
Plant oils are lipophilic, which mean they penetrate deep into the skin trapping water and other moisturizing goodness in, while keeping toxins and pollutants out. Plant oils in general absorb easily into the skin, protecting the skin's lipid barrier and preventing moisture from evaporating from the skin.
The top layer of your skin, called the stratum corneum, is composed of dead skin cells held together by lipids or oils. Keeping this layer constantly supplied with healthy oils will protect your skin from the elements and will help your skin to have a beautiful, healthy glow.
Some excellent oils to consider are: Jojoba, Grapeseed, Rosehips Seed and Argan, which can be found in our beauty oils.


4. BEAUTY OILS ARE THE PERFECT PRIMER
Face oils rapidly penetrate through the top layers of skin, sinking comfortably into the areas that naturally need the most hydration. This gives an immediate plumping effect and creates the perfect canvas for your makeup.
Jojoba oil smooths skin, leaving it with a silky, soft tone. Rosehip Seed oil is also known to soften and smooth the skin in addition to helping improve skin cell structure. It offers a barrier to environmental damage and prevent premature aging.


5. FACE OILS SOOTHE SENSITIVE SKIN
Many essential oils contain anti-inflammatory properties that help calm and comfort irritated skin. Chamomile, calendula, rose and lavender have excellent skin-calming properties. Argan, Avocado, and Grapeseed Oils all help to maintain moisture levels to alleviate dry, dehydrated, itchy, and inflamed skin.
The antioxidants in avocado oil have also shown it to be effective in soothing sunburned skin. Sufferers of psoriasis and eczema should look for avocado, apricot and boabab in their face oils.


6. FACE OILS CAN HELP CONTROL ACNE AND BALANCE OILY SKIN
A lot of acne solutions dry out the skin, which sends a signal to your body to produce more oil. Rose petal oil is an excellent essential oil for acneic skin in particular.
It makes dry skin less dry and oily skin less oily. It helps to balance and regulate your skin's oil production. Try our Neroli + Roses Cell Renewal
Grapeseed oil is extremely light almost as thin as water therefore easily absorbed by the skin. It is non greasy and suitable for all skin types and is easily absorbed. It is slightly astringent in nature making it useful for conditions like acne.
Pumpkin Seed Oil is a great source of vitamin A and zinc, which helps with oily skin and clogged pores. Take a look at our Pumpkin + Sea Buckthorn Beauty Oil.
Jojoba Oil can reduce oil over-production, as it penetrates deeply and regulates sebum production.


7. FACE OILS CAN HELP LIGHTEN HYPERPIGMENTATION AND DISCOLORATION
Hyperpigmentation is the production of excess melanin causing dark spots on the skin. Age spots, liver spots, freckles, sun spots, pregnancy mask are all types of hyperpigmentation and there are several plant oils that help reduce or remove the discoloration, which can be found in our Turmeric + Ginger Brightening Oil or Skin Regen.
Plant-based oils and essential oils are beneficial to treating hyper-pigmentation because their natural botanical benefits to heal the skin on a cellular level. However, not all oils are created equal and some work better for hyperpigmentation than others.
Here are some of the best ones we've found:
Manjanista Oil is one of the best-known ayurvedic oils for lightening dark spots and discoloration. (3)
Sandalwood Oil has been shown to be a potent inhibitor of tyrosinase (an enzyme that produces melanin). (2)
Turmeric Oil - exhibits properties such as UV protection, anti-wrinkle, anti-aging, antioxidant, astringent, anti-irritant, moisturizing effects which are all good for the skin.
Carrot Seed - due to its high beta-carotene that helps to remove pigmentation by hindering tyrosinase (an enzyme that produces melanin).
Frankincense - has powerful antiseptic and healing properties. This oil is used to brighten dull and dark skin from sun damage.


Everything we do for our skin and body works together synergistically. So if you're looking for ways to improve your skin, it's essential to take a look at all areas of your lifestyle and see what could be out of balance.
Click here to try our 5-piece Beauty Oil Sampler.
Editorial Sources and Fact-Checking:
1. Shogo Takeda, Hiroshi Shimoda, Toru Takarada, Genji Imokawa. Strawberry seed extract and its major component, tiliroside, promote ceramide synthesis in the stratum corneum of human epidermal equivalents. Published: October 9, 2018
2. Nat Prod Commun. 2013 Feb; 8 (2): 253-6. TLC-bioautographic evaluation of in vitro anti-tyrosinase and anti-cholinesterase potentials of sandalwood oil.

3. Khemchand Sharma, Namrata Joshi, and Chinky Goyal. Anc Sci Life. 2015 Jul-Sep; 35(1): 18–25. Critical review of Ayurvedic Varṇya herbs and their tyrosinase inhibition effect.